It can be hard to trust that winter is truly on the way out, and spring on the way in, but even if it doesn't happen this week, it is coming eventually, that much we know.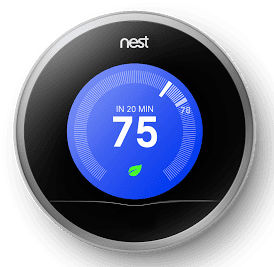 We also know that the last three years have been some of the hottest years on record across the country, with record breaking temperatures and stretches of muggy, hot days.
Whether you attribute that trend to climate change or simply cyclical weather fluctuations is really irrelevant when the temperature in your home becomes almost unbearable!
Vermonters have long relied on opening windows overnight to let the cooler air in, and closing everything up during the day to keep it there. That may be a great solution when we're talking about a couple hot days a year, but as those days add up, you may want to consider a more 21st century approach to climate control – air conditioning.
Ductless AC or a Traditional Centralized System
Most people are familiar with two of the most common air conditioning systems: the centralized system that is ducted into all the rooms of your home; and the single window air conditioning units.
A third option is the ductless air conditioning system. Ductless AC units are decentralized like the traditional window units, where each smaller unit is responsible for cooling a single room or area of your home, and can be adjusted independently of any other units.
Ductless AC units are flexible, sleek, and unobtrusive, and can be installed in any home where accommodating for bulky ductwork isn't really an option.
Energy Efficiency Through Personalization
The days of setting the thermostat to 75°F and walking away are over. Centralized, ducted systems require you to cool your entire home to the same temperature even when half that space may be unoccupied most of the time.
The ability to customize how and when you cool your home, room by room, each according to the preference of anyone in those rooms, is virtually unequalled with a ductless system.
Not only that, but losses from leaky ductwork can account for more than 30% of energy consumption; by retrofitting to a ductless system, and cooling individual rooms on demand, the energy savings alone will be pretty darn cool.
The AC IQ Test
Ducted or ductless are really part of the question; the real question is: How smart is your home climate control system?
"Smart Homes" are quickly changing the way we think of cooling, heating, and overall energy use in our homes. There are all kinds of smart home technology systems on the market these days, with associated applications for our smart phones and computers.
These technologies allow you to control your home cooling and heating systems in ways that were unthinkable even a few years ago. Today, you can control your AC from anywhere, not just when you're standing in front of your thermostat. You can be sure to use less energy during peak hours when energy is most expensive, and rely more on those times of day when energy is cheaper. You can even set your AC to start cooling your home an hour before you get home from work, saving tons of money and energy in ways we just couldn't conceive of before these innovations came along.
Plan Ahead with Smith Building Company
Whether you're thinking about renovating and updating your existing home, or building your dream home from scratch, we're pretty sure your dream probably includes the climate control system that will save the most energy and money, while providing unparalleled climate control and comfort for your whole family.
Smith Building Company specializes in innovative solutions to all your home building needs including finding the best climate control solution for your building project and helping you stay cool as the snow melts and the sun starts shining.