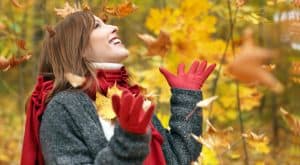 These days, nearly everyone is talking about efficiency (which is great!), but personally, I have a thing for air quality. It's amazing, but as our homes have become increasingly more efficient and energy saving, as innovations in insulation continue to come on the market, and as our windows, doors, and construction throughout the industry gets tighter, the air in our homes has become trapped!
Trapped air is no longer being naturally recirculated by the inevitable gaps in construction we had all grown used to, so now that air becomes stale and potentially dangerous. Sure, you could open a window, but you'd be letting out all the precious heat, and running for a sweater!
Imagine for a second – as that first hard frost settles in the yard, you're starting to seal the house up for winter and fire up the heat – imagine there were a way to not only increase the efficiency of even the most efficient home heating system, but also substantially improve your indoor air quality at the same time.
Turns out, there's a name for that – Heat Recovery Ventilation, or HRV.
In a nutshell, an HRV system takes that stale, stagnant air from inside your home and moves it outside, while fresh air is circulated inside, dramatically improving your indoor air quality. That outside air that's brought inside is warmed passively through a heat exchanger, removing the heat from the outgoing air, seamlessly transferring that warmth to the incoming air at the same time.
Warm, fresh air not only improves your indoor air quality, it also reduces demand on your home heating system, thus increasing your overall efficiency.
HRVs can be small, independent devices in a single room with an exterior wall, like your baby's room, for instance; or, they can be custom built for a new home, or added to existing HVAC systems and applied to your entire house.
HRVs can provide year-round comfort in your home, keeping out pollen in the spring and summer, cold air in the fall and winter, all while controlling humidity levels and providing invaluable fresh air for you and your family.
Happy autumn from all of us at Smith Building Company! Count on us for custom home building!