Building a home can be such an exciting process! Getting to choose the look and style of your home goes into everything from the layout, to appliances, to windows, and more. In 2017, one of the best things about designing a home is the technology available to create an environmentally-friendly home. There are so many benefits to creating a sustainable home, and the positives help more than just the environment.
Take a look at Smith Building Co's list of ways to create an house that both you and the environment will love! And when you're ready to take the plunge on building your eco-friendly house, call Smith Building to provide you with the guidance you deserve.
Why Build an Environmentally Friendly Home?
Before diving into some amazing resources to make a home environmentally friendly, it's important to acknowledge the reasoning behind this decision. Trying to start up an eco-friendly home might seem like a bit of a challenge, but the rewards make it so worth it.
It Helps the Environment.

For starters, investing in energy-saving technology is immensely helpful to the environment. Global warming has been intricately studied and watched for many decades now, and there are several scientific observations that serve as evidence to the planet's changing climate. One example is how our atmospheric

carbon dioxide levels

have skyrocketed in the past 60 years. According to the Environmental Protection Agency (EPA), carbon dioxide is a greenhouse gas, meaning it's a gas that traps heat in our atmosphere. This has significantly negative results, such as melting the polar ice caps or causing a rise in sea levels, both of which affect the ecosystem.





Some carbon dioxide in the environment is totally natural, but the current amount of CO2 in our atmosphere is unnatural, and largely comes from

manmade sources

. Many of these emissions come from burning fossil fuels, such as coal, oil, or gas, which produce enormous amounts of carbon dioxide.





By being environmentally conscious with your home, you are working to eliminate the amount of carbon dioxide that is emitted into the atmosphere. This might not seem like it makes a big difference, but it does! When you are committing to using less fossil fuels and carbon dioxide, you are not only making a contribution, but you are increasing awareness for others around you to do the same. Your choice to build an environmentally friendly home is such an honorable decision, and you are completely making an impact.
It Saves You Money!

Building an environmentally friendly home means you do not have to pay nearly as much to the industries which create energy, because your home will be sustainable. Your energy bills will decrease substantially, and many of the following methods to be eco-friendly will eventually pay for themselves! Even something as simple as fixing a leaky faucet can save you

10 percent

of your water bill.





Not to mention, the fossil fuels that so much of society relies upon are going to run out. Fossil fuels are nonrenewable sources, meaning that once they're gone, they're gone. By investing in eco-friendly home-building techniques, you are staying preventative in the undeniable rising costs of using fossil fuels.
By taking an eco-friendly approach to building your home, you're helping save both the environment and your wallet. What more can you ask for?! Take a look at some amazing ways to build an environmentally-conscious home that you and Mother Nature will be proud of.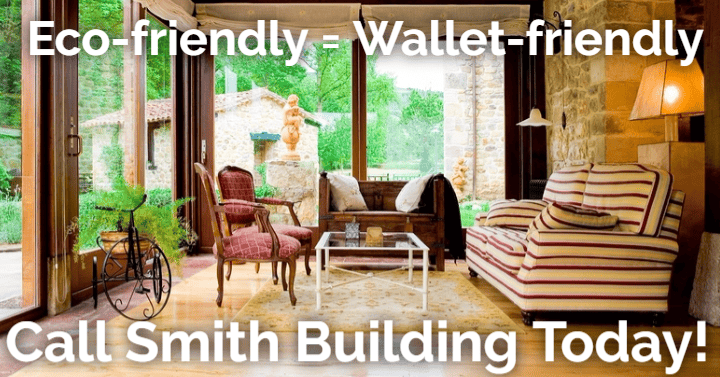 1. Install a Skylight
In a previous post, we discussed the benefits of including skylights in your building plan. With skylights, natural sunlight is let in, which brightens the room without needing to turn on a light. By not turning on lights, you're not using electricity, thus saving your energy bill and lessening the demand for the burning of fossil fuels. Imagine only having to turn on a light when it starts getting dark out— with skylights in your home, you'll save so much energy!
2. Energy-Efficient Windows
Installing energy-efficient windows are kind of the coolest thing (literally). The right types of window treatments can help keep your home cooler in summer and warmer in winter, which is fairly impressive if you are looking to work with existing windows. However, installing storm windows can reduce heat loss by 10-20 percent. Some types of windows can actually filter out 40-70 percent of the heat that normal windows would take in (great for warmer climates). The proper windows can result in using A/C and heat less than normal, who knew?
3. Sustainable Flooring
Flooring is a significant factor in contributing to your home's overall value. Hardwood usually is seen as a way to increase home's value, but there are other ways to ensure your floor still adds worth to your overall home. Bamboo is a sustainable option for flooring, which can still be stained to your liking, and is actually harder and more durable than most North American hardwoods! For an even more eco-friendly option, look into recycled options (cork flooring has such a unique texture!) or repurposed wood. As the shift towards environmentally-conscious housing grows more and more in popularity, your house will still retain value as you shift away from hardwood.
4. Solar Panels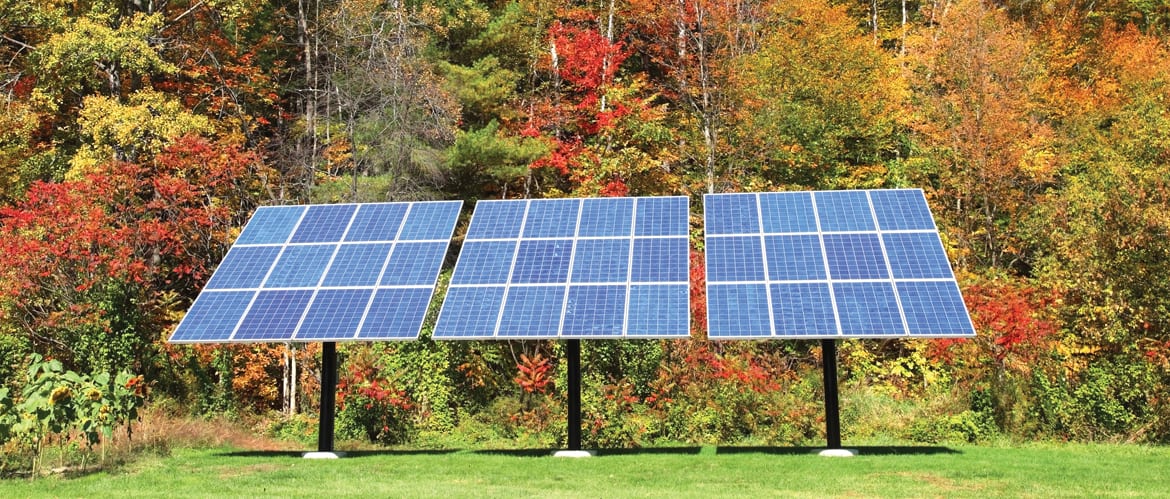 Once upon a time, solar panels were this new thing that seemed ideal for sunny climates. Fast forward to today, where the technology has advanced so significantly that a home in practically any location will reap the benefits from solar panels. Reports show that in cloudy places like San Francisco, people with solar panels are saving $2,000 a year on utility bills! Talk with your home builder about installing panels with your new home!
5. Low-Flow Plumbing
Did you know that flushing toilets make up 30 percent of all indoor water use? With a low-flow toilet, you can conserve your water usage by almost a third! Additionally, you can install a low-flow showerhead for your bathroom. These showerheads are awesome, because they maintain the necessary water pressure while saving water (and money, too!) Look into these options when building your home!
6. Think About Location
One of the best ways to get your house environmentally friendly before building even starts is considering the location for your new home. Try to avoid building a west-facing home, as this will impact the sun's exposure and heating in your household. Many places recommend windows being installed on the south-facing side of your home, which is great for helping heat your Vermont home all winter long. Windows facing the south can reduce heating and cooling costs up to 85 percent!
Some other placement things to consider are simple, like where your refrigerator will go. By keeping your fridge in a shaded location, it actually doesn't have to work as hard to keep things cool. This in turn saves you energy as well. If possible, also consider building somewhere near public transportation, as this will be an excellent way to continue reducing CO2 emissions both in and outside your home.

Vermont is known for its beautiful seasons, and we definitely experience a vast range of temperatures and weather all year long. Through building an environmentally friendly home, you will be well-equipped to deal with all that our seasons bring in both money-saving and eco-saving ways! Consult with Smith Building Company today to build the perfect eco-friendly home. Together, we can help the planet (and your budget, too).