EXPERTISE, EXPERIENCE & COMMITMENT TO CRAFT
Over three decades of custom construction, and an unparalleled reputation for craftsmanship and commitment.
Classic architecture and state-of-the-art construction combined to inspire lifetimes of joy and satisfaction you'll be proud to call home.
Redefine your environment. Custom remodeling and renovation with an emphasis on artistry, innovation, and distinctive style.
WHAT OUR CLIENTS ARE SAYING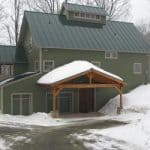 "As everyone would agree, building a home is a very stressful endeavor, more so when the project is out of state. Smith Building Company made our project an extremely stress-free process and the workmanship was second to none. Chris was able to complete our project on time and on budget with an attention to detail that shows the pride he takes in his work. If you are local or out of state we highly recommend the Smith Building Company."
"As everyone would agree, building a home is a very stressful endeavor, more so when the project is out of state. Smith Building Company made our project an extremely stress-free process and the workmanship was second to none. Chris was able to complete our project on time and on budget with an attention to detail that shows the pride he takes in his work. If you are local or out of state we highly recommend the Smith Building Company."