When it comes to curb appeal, siding is one of the most noticeable features of a house. It not only establishes character and aesthetic, but it is important to the function of the house. Here's a few of the most popular options to consider when building or remodeling your home!
We've sorted some points made by The Spruce into easy pros and cons!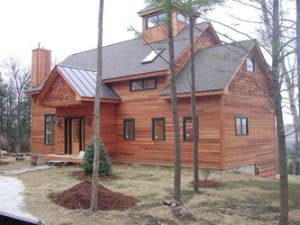 Wood Siding
Wood siding is definitely an eye catcher when driving by. As one of the more unique siding options, there's no doubt that wood siding has the ability to transport you back in time. If you're looking for a charming, historical look, communicate this to your builder and keep in mind wood siding for your build.
Pros
Wood allows you to customize different looks depending on finishes and treatment.
Wood siding has somewhat low maintenance after installation depending on if it is painted or stained.
Cons
Installation can be difficult if it is being installed on top of existing siding.
As siding goes, wood is definitely on the more expensive side per square foot.
Vinyl Siding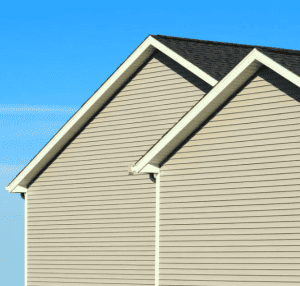 In the siding world, the vinyl option definitely allows for convenience with a clean modern look. Its low maintenance qualities make it an attractive option for busy families. With different patterns and textures available, vinyl offers an inexpensive way to truly customize your house to make it a home.
Pros
Vinyl siding is usually very inexpensive in comparison to other materials.
The technology of vinyl siding allows for easy and quick installation.
Cons
Although installation is fairly simple, if done wrong it can introduce warping and buckling to the siding.
Vinyl siding can be prone to cracking, in which case it must be replaced.
Fiber Cement Siding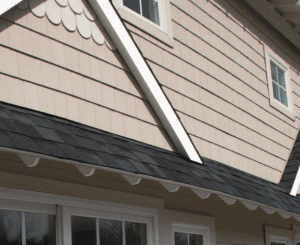 If you're looking to be hip and new in the house department, consider fiber cement siding. Relatively new to the industry, this innovative material is low maintenance, and made from recycled materials. Sharing many technical similarities to wood siding, the fiber cement option imitates the natural wood and gives you a classic and charming style.
Pros
Fiber cement is available in different shapes, allowing for the most efficient installation depending on the size and shape of your house.
Because this is an extremely durable material, it may last the entire lifespan of your home, never needing replacement.
Cons
Similar to the wood siding, fiber cement siding comes at a higher cost per square foot than other options.
Welcome to the world of siding, where you are guaranteed to find an option based on what your goals are. This is of course not an exhaustive list, but a few to consider. When planning to build, establishing your style and budget can help guide you in the direction of which siding is best for you. Whether you want historical charm or modern and clean, your builder is always there to answer questions, guide your decisions and ensure that your home is everything you dream!