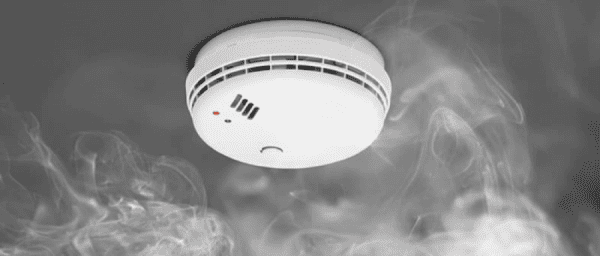 There's a lot of hands that go into making your home safe. Builders and electricians work closely to ensure your home is up to code and all things are operating safely. Check out just how important safe electric is to your overall home safety, from the perspective of an electrician. 
"Working smoke and carbon monoxide alarms are the most important devices you can have in your home. They provide essential early warnings of a problem so you and your family can safely escape." This comes from the Vermont Department of Public Safety and hopefully isn't new news to any of us.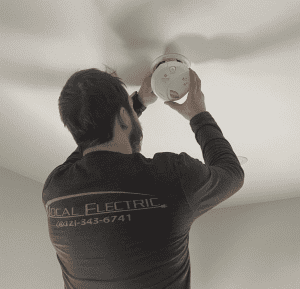 As electricians, we do far more than just install lighting and lay out the outlets in a space. The proper placement, installation, and even type of alarm can make a big difference in both the safety of your home or business, and it can also mean the difference between meeting Vermont law standards. 
"Vermont law has required smoke detectors (alarms) to be installed in single-family dwellings since 1994. Smoke alarms have been required to be installed in multi-family and rental dwellings for more than 30 years." Since 1994, there have been more modifications to the laws. In just 2008, legislation began requiring photoelectric only smoke alarms.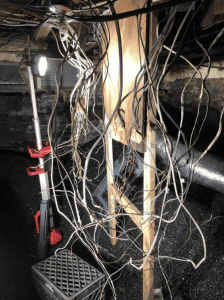 However, just because that's the law and the standard to keep you and your family safe does not mean your house meets those standards. Many existing Vermont homes have out of date smoke alarms and may not even have carbon monoxide detection. If you haven't moved recently, you likely haven't had anyone taking a peek at these types of things. 
Unfortunately, too many people wait to make these types of upgrades until they are told to. Usually, that means when a home is being sold. Electricians see the dangers and risk of fire from outdated work and features all the time, but it might not be something you spot. Having risky electrical wiring and an outdated smoke detection system can be an incredibly dangerous combination. 
"Home electrical fires account for an estimated 51,000 fires each year, nearly 500 deaths, more than 1,400 injuries, and $1.3 billion in property damage," according to ESFi.
Check out our friends at Local Electric and schedule a home visit to confirm top tier safety!