You don't have to throw in the towel on an energy efficient home if you've got your eye on an old Vermont farmhouse. Not only is renovation and restoration one of our most-used skillsets, it's also one of our hobbies. Let's talk a bit more about how an older home can become an energy efficient oasis without losing the charm and classic elements you fell in love with.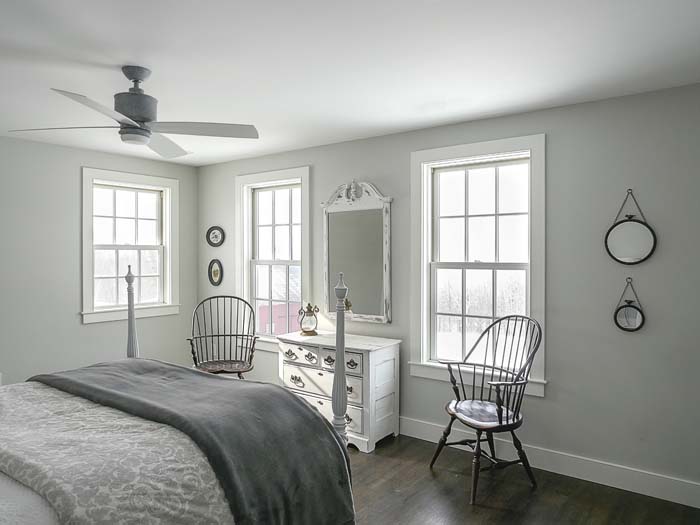 The Benefits of an Energy Efficient House
There's really no downside to living in an efficient home. The environment and your energy bills will all thank you for buttoning up some of the edges and in an old home, that might be literal. It is amazing to some people how different their bills can be when the home is designed to help you in the process of conserving energy. It goes way beyond remembering to turn off a light switch or keeping the thermostat just a few degrees cooler than you really want it.
Energy Audits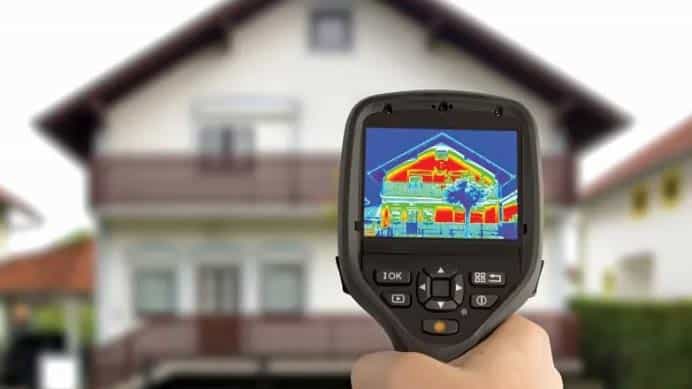 A great place to start when renovating an old home to be more energy efficient is with an energy audit. It may sound a bit like something out of a science fiction movie, but auditors create a heat map to identify which areas of the house are losing heat (in the winter) or gaining heat (when you want the home to be cool). Some utility companies offer a simple version of this audit, but there are also specialized professionals who can go into more depth.
The energy audit not only tracks the heat map of your home and identifies potential problem areas, but will analyze the current energy usage, bills associated, occupant capacity, energy usage patterns, and other practical elements to be sure that the recommendations are not only based on a theory and ideal situation, but what would actually work for your home and living situation. This energy audit is a great step in informing your contractors and builders so that they are able to provide the most accurate and relevant updates to the home.
Appliance Upgrades
While this may fall more into the hands of electrician and HVAC (heating ventilation air conditioning) professionals, moving away from outdated energy appliances is an important step in energy conservation for any home. It's also pivotal to be sure that your heating and cooling systems are performing properly with fresh filters, well-sealed ducts, and routine maintenance checks. Another important tip: keep any trees or foliage near these systems trimmed and pruned to avoid blocking the heat exchange.
Guess That's Why They Call It Window Pain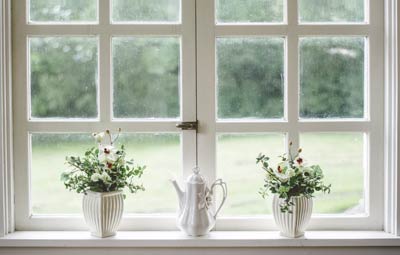 If there's an obvious culprit to the lack of energy efficiency in old homes, windows are surely top on the list, and for good reason. They are one of the primary components in what is known as the weather envelope (along with walls and roof) and these three are often responsible for as much as 50% of the heat loss in a building. Other big offenders are chimneys and fireplaces.
The good news for people who love their old home: creating an energy efficient living space does not mean you need to replace your windows and tear down your chimney. You can absolutely make some upgrades and adjustments that will properly seal and maintain the integrity of the structure without simply switching to modern, double-pane windows. Storm windows, retrofitting with weatherstripping, channel liners, and multiple other options could be the solution to keep those windows performing with modern efficiency, but with the look of that old-school charm.
Insulating for Energy Efficiency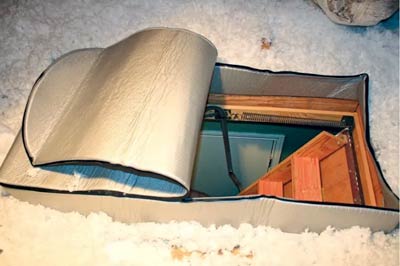 Properly insulating an old house can make a huge difference in its ability to maintain the proper flow of heat in and out of the home. However, it's a huge undertaking to re-insulate any amount of a house. If you're truly hoping to create an efficient home, this is a step that cannot be skipped. If you're looking for smaller tips and tricks without as much investment, insulating the attic can go a long way.
Energy Efficient Upgrades
To wrap it all up, there is so much that can be done to take an old, drafty home and turn it into an energy efficient space. We understand that making upgrades and changes to a home you love can be difficult, and that's why we want to emphasize how practical these renovations can be without disrupting the charm of the house. Be it a house you've lived in for years or one you recently purchased, consider the ways it could be more efficient.
Source: Old House Online