Natural light is one of the most valuable features of any home. Window age and style can make a huge difference when it comes to the quality and quantity of light coming into your home as well as the look and feel of your home. Windows have a huge impact on curb appeal and the overall "vibe" you get from a home. If you're looking for a valuable upgrade, windows are one thing people might overlook.
Let's take a look at some of the top window trends of 2019 brought to us by Builder Magazine.
Large and Modern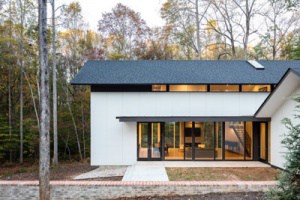 People are all about modern, clean lines and windows are a huge way to get that look and feel in any house. Even if it's a retro A-frame, large floor to ceiling windows will instantly make it look modern and fresh.
Concerned about being too trendy? Builders are thinking that this clean and simple look might be here to stay. As Builder Magazine quotes, "Everybody wants more glass and less frame," says Joe LeFlore, South Florida Millwork vice president. "Bigger is better. I got five plans today and every one is floor-to-ceiling windows."
Black Windows Are In
When you picture a window frame or even now when you look around your house, you're probably seeing a white window sill or a wooden frame, maybe even both. Whether it's inside or out, black windows are the next trend in window design.
Black windows pair perfectly with the large, modern style we talked about above. People are really getting into the juxtaposition of home styles and there's nothing that adds contrast quite like a black window frame. Worried that might be too dark for you? Remember it's all balanced out by the natural light streaming through.
Classic Windows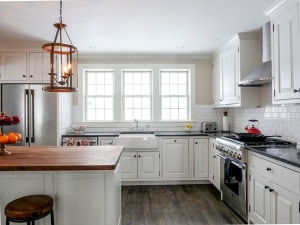 Now, we talked a lot about two big, modern trends, but you might have been shaking your head thinking about huge black windows sitting in your stunning Vermont farmhouse. If there's one thing we know for sure that Vermont is famous for, it's classic charm. There will always be a need for beautiful white windows, old wooden frames, and an elegance that never goes out of style.
Upgrading an old frame can allow for easier movement and a safer home without sacrificing the look that you love. Considering Skylights? Check out our full blog post for a different perspective on natural light.
No matter what you're looking for, classic or modern, we're ready to give you that fresh look this spring.