Hardwood is a popular flooring option, particularly if you are refreshing an older home and want to keep that classic charm. Once you've decided on hardwood, is that the last decision? Let's talk about a few popular styles for laying hardwood so you can consider all of your options and "speak the language" when you're working with builders.
Herringbone Hardwood Floors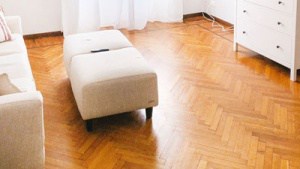 Herringbone often adds a level of creativity and sophistication to a space. You can decide to have boards all of one color for a more subtle look, or slightly different stains in order to increase variety and highlight the variations underfoot. This style requires precision and a bit of artistry from those laying the flooring. 
Single Herringbone, Double Herringbone, and Square Herringbone are all common variations, each giving a slightly different look and feel to your home.
Mixed Width Boards
Not all hardwood floors are the same, and not all boards are either. One way to add a bit of charm and character to a home is to install wood flooring with various board widths. This can create a bit of a puzzle for your builders, but the look is very organic when done well.
Parquet Flooring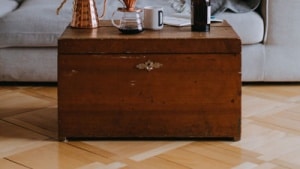 Parquet flooring comes in a variety of patterns, all calling upon a very precise and geometric design. Any detailed wood pattern from 3D cubes to basket weaves to one of a kind designs may use the word parquet. Be sure that you are communicating properly with a builder to ensure that everyone is one the same page with a unique design. 
Parquet Flooring can be an interesting way to incorporate specific pieces of reclaimed wood that may not be long enough or uniformed enough for some more traditional styles. You can often find parquet floors in homes from specific time period, styles and trends shifting in and out of style. 
Cobblestone to Cobblewood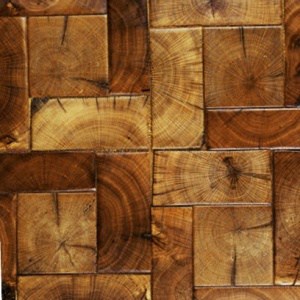 Looking for an old-world charm? Cobblewood, as the name might suggest, looks similar to cobblestone. It's made using wooden blocks rather than boards. This style works well in an entranceway and can range from quite simply, to intricate very quickly. The blocks of wood are often installed in patterns that you would expect to see from stone or brick, rather than wood.
Wide Plank Flooring
Wide plank flooring is very popular but can be difficult to find and maintain. Wide floorboard were often the norm many years ago and now the style seems to be returning. The length of the blank can also impact the look of a wide plank floor. A shorter board can create a brick or tile-like look that looks more contemporary than that of longer boards.
These Floors Were Made For Walking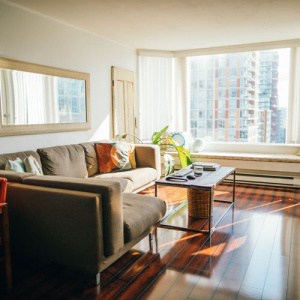 In summary, wood floors can seriously impact the look and feel of a room. Colors, stain, texture, size, and laying patterns are all critical to consider. It's also important to keep in mind the time and difficulty of each pattern and the potential for it to impact your budget. As always, discuss every detail with your builder and never be afraid to ask questions.