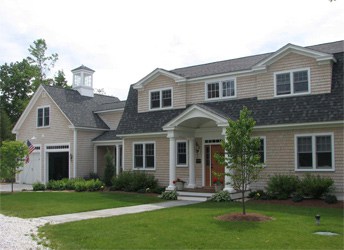 "The essence of historic architecture in a new home with today's practical layouts and modern amenities…yesterday's architectural charm and warmth with today's technological advances and conveniences." – Connor Homes
Smith Building Company is a 'preferred builder' of authentic, historic Connor Homes in central Vermont. Connor Homes exemplify the blending of traditional architectural details, classical architectural principles, superb craftsmanship, and revolutionary technology; truly bringing you and your family the very best of both worlds.
With a relationship spanning well over a decade, we work directly with Connor Homes to bring your classical masterpiece, your custom dream home, to life.
Get in touch with us to find out more about our custom-built Connor Homes, or visit Connor Homes.