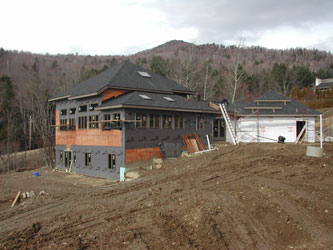 New Construction
Smith Building Company has been redefining creativity and craftsmanship for over 30 years, building unique and challenging projects that are an enduring testament to inspiration and individuality. We think, and build, completely outside the box, giving your home an identity and distinction all its own.
We build the highest-end, custom contemporary and traditional homes with materials ranging from artisan timber frames to cutting-edge ICS (Interlocking Construction Systems), and assembling a comprehensive and experienced team you can trust. Each and every project we build seeks to inspire for a lifetime.
We believe only experience can deliver exceptional quality, superior craftsmanship, and ultimately a breathtaking home. Experience cannot be underestimated. The value of experience and the willingness to take this journey together are what truly builds the vision you can call home.
Ready to get started, or just curious about our custom home building services? Don't hesitate to get in touch with us!